WeCrashed è una miniserie in esclusiva streaming su Apple Tv+ con Jared Leto e Anne Hathaway che racconta di una storia d'amore da 47 miliardi di dollari.
Ispirato da eventi reali e dalla storia d'amore al centro di tutto. WeWork è cresciuto da un unico spazio di coworking a un marchio globale del valore di 47 miliardi di dollari in meno di un decennio.
Poi, in meno di un anno, la sua valutazione è scesa di $ 40 miliardi. Che cosa è successo?
Con Jared Leto nei panni di Adam Neumann, Anne Hathaway nei panni di Rebekah Neumann e Kyle Marvin nei panni di Miguel McKelvey.
Guidati dagli showrunner e dai produttori esecutivi Lee Eisenberg e Drew Crevello, altri produttori esecutivi sono Anne Hathaway, Jared Leto, Emma Ludbrook, Natalie Sandy, Hernan Lopez, Marshall Lewy, Aaron Hart, Charlie Gogolak e John Requa e Glenn Ficarra, che servono anche come registi.
WeCrashed è disponibile in streaming su Apple Tv+
Con Jared Leto e Anne Hathaway, WeCrashed è in streaming il 18 marzo su Apple TV+.
Apple TV+ nel suo trailer offre uno sguardo all'attesissima serie limitata con i vincitori di Academy Award e SAG Award Jared Leto e Anne Hathaway. La storia si basa sul podcast di successo di Wondery "WeCrashed: The Rise and Fall of WeWork."
Da Lee Eisenberg e Drew Crevello, "WeCrashed" sarà presentato in anteprima mondiale su Apple TV+ con i primi tre episodi il 18 marzo, seguiti da nuove puntate settimanali ogni venerdì durante la sua stagione di otto episodi fino al 22 aprile.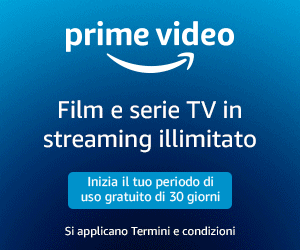 Netflix News Serie TV Film Amine
Apple Android Tecnologia Prime Video Offerte Disney+
Seguici su Facebook Twitter Pinterest
Seguici su Telegram: Netflix, Offerte Amazon Prime, Prime Video