Synchronic è un film horror di fantascienza americano del 2020 ora in streaming su Amazon Prime Video. Il film è scritto da Justin Benson, che ha anche diretto e prodotto con Aaron Moorhead.
La storia condivide la continuità con altri film di Benson e Moorhead, dopo Resolution e The Endless.
Synchronic vede come protagonisti Anthony Mackie e Jamie Dornan nei panni di paramedici che indagano su una serie di morti inspiegabili e sul loro legame con una nuova droga sintetica.
La trama del film Synchronic
Le vite di due paramedici di New Orleans vengono distrutte da una serie di terribili morti collegate all'uso di una sostanza stupefacente che ha degli effetti collaterali strani e ultraterreni.
Steve, un signore, e Dennis, un padre sposato, lavorano insieme come paramedici a New Orleans, in Louisiana. Sono chiamati a una serie di casi in cui persone sono morte in circostanze strane o le cui storie sono incoerenti.
I casi sono collegati a una nuova droga di design chiamata Synchronic. A una chiamata per abusi domestici, trovano una vittima accoltellata e una vecchia spada conficcata nel muro. E mentre Steve si prende cura di un uomo ferito, accidentalmente succede qualcosa che poi avrà delle conseguenze sulla sua vita.
Il film Synchronic è disponibile in streaming su Amazon Prime Video
Synchronic è un film del 2020 della durata di 1h e 41 minuti che arriva disponibile in streaming su Prime Video a partire dal 13 settembre 2022.
Synchronic condivide una tema comune ai precedenti film di Benson e Moorhead. Si dice che il farmaco titolare sia stato sintetizzato da un fiore rosso coltivato nel deserto della California, facendo riferimento alla pianta fumata dai membri di una comune nel film The Endless.
Anche il film The Endless è in streaming su Prime Video.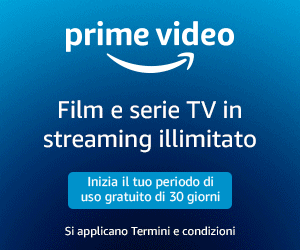 Netflix        News        Serie TV        Film        Amine        
Apple        Android        Tecnologia        Prime Video        Offerte        Disney+
Seguici su Facebook      Twitter      Pinterest
Seguici su Telegram: Netflix, Offerte Amazon Prime, Prime Video