La stagione 2 della serie animata Professione Spia è ora in streaming in esclusiva su Apple Tv+. La serie si basa sull'omonimo romanzo di Louise Fitzhugh. La serie segue Harriet M. Welsch, "una ragazza di 11 anni fieramente indipendente e avventurosa", doppiata da Beanie Feldstein.
"Più di ogni altra cosa, Harriet vuole essere una scrittrice, e per essere una brava scrittrice, avrà bisogno di sapere tutto. E per sapere tutto significa che dovrà spiare… tutti! In questa stagione, segui Harriet mentre si lascia andare, cresce e celebra il dono di oggi", si legge in una sinossi ufficiale.
IL trailer della seconda stagione mostra Harriet (Feldstein) che persegue il suo sogno di diventare una "grande scrittrice" e una "buona spia" quando perde il suo fidato taccuino.
Harriet deve cercare il suo taccuino mentre si confronta anche con i suoi compagni di classe e il suo ruolo nella recita scolastica.
La serie animata Professione spia stagione 2 è ora disponibile in streaming su Apple Tv+
Professione spia arriva in streaming con la stagione 2 nel 2023, gli episodi sono tutti disponibili in streaming su Apple Tv+ a partire dal 5 maggio 2023. La serie si compone di 8 episodi.
Guarda il trailer della serie Professione spia stagione 2 in streaming ita su Apple Tv+
Anche Jane Lynch, Lacey Chabert, Kimberly Brooks, Crispin Freeman e Grey Griffin hanno ruoli vocali. Le guest star della seconda stagione includono Jaeden Martell, Brad Garrett e Michelle Trachtenberg.
Harriet the Spy è scritto e prodotto da Will McRobb e Sidney Clifton, e prodotto da The Jim Henson Company. La seconda stagione ha debuttato lo scorso 5 maggio su Apple TV+.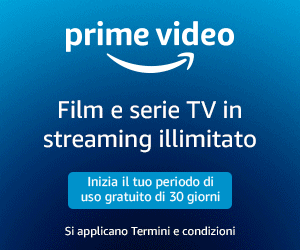 Netflix News Serie TV Film Amine
Apple Android Tecnologia Prime Video Offerte Disney+
Seguici su Facebook Twitter Pinterest
Seguici su Telegram: Netflix, Offerte Amazon Prime, Prime Video