Ultimate Crown la sfida live tra MrBeast e Ninja è in streaming su Amazon Prime Video, un evento esclusivo in cui i gamer di League of Legends si sfideranno per la conquista dell'ambito premio.
In occasione del Prime Day che si terrà il 12 e 13 luglio 2022, Amazon sta realizzando una serie di eventi collaterali, tra questi Amazon manderà live un incredibile incontro tra due streamer e gamer.
Il pioniere di YouTube @MrBeast entra nell'arena per affrontare la leggenda dello streaming @Ninja nell'ultimo incontro di gioco. È una battaglia a tutto campo per questi due importanti creatori di contenuti mentre competono per la corona dal vivo da Las Vegas il 9 luglio.
Ultimate Crown è disponibile live su Amazon Prime Video
L'evento avrà luogo presso l'HyperX Arena a Las Vegas NV, il 10 luglio 2022 alle ore 01:00, ora italiana.
Combattendo all'HyperX Arena di Las Vegas, MrBeast e Ninja si sfideranno in una competizione di gioco per i massimi diritti di vantarsi e per indossare la cintura di Ultimate Crown Champion 2022.
I due giocheranno ad uno dei giochi più conosciuti e giocati come League of Legends.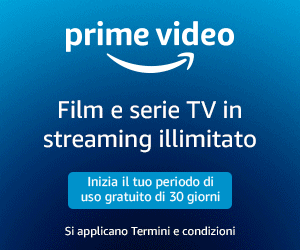 Netflix        News        Serie TV        Film        Amine        
Apple        Android        Tecnologia        Prime Video        Offerte        Disney+
Seguici su Facebook      Twitter      Pinterest
Seguici su Telegram: Netflix, Offerte Amazon Prime, Prime Video