La serie The Terror è una storia inquietante, terrificante e basata su fatti reali che è in streaming su Amazon Prime Video.
Ispirato a una storia vera, The Terror è incentrato sul pericoloso viaggio della Royal Navy in un territorio inesplorato mentre l'equipaggio tenta di scoprire il passaggio a nord-ovest.
Di fronte a condizioni pericolose, risorse limitate, speranza in calo e paura dell'ignoto, l'equipaggio è spinto sull'orlo dell'estinzione.
Congelato, isolato e bloccato ai confini della terra, The Terror mette in luce tutto ciò che può andare storto quando un gruppo di uomini, nel disperato tentativo di sopravvivere, lotta non solo con gli elementi, ma tra di loro.
The Terror è la storia di una pericolosa missione nell'Artico da parte della British Royal Navy. E' una storia che tratta della difficoltà di sopravvivere in un territorio inospitale, sotto l'angosciante morsa di una minaccia sconosciuta.
La serie horror The Terror è ora in streaming su Amazon Prime Video
La prima stagione della serie horror The Terror del 2018 è disponibile in streaming su Amazon Prime Video. La stagione si compone di 10 episodi da 45 minuti circa.
Guarda il trailer della serie The Terror in streaming ita su Amazon Prime Video
La serie prende il nome dal romanzo di Dan Simmons del 2007 , che funge da base per la prima stagione. La prima stagione è stata sviluppata da David Kajganich ed è un racconto romanzato della spedizione perduta del capitano Sir John Franklin nell'Artico dal 1845 al 1848. Kajganich e Soo Hugh sono i co- showrunner.
Nel cast ci sono Jared Harris nei panni del Capitano Francis Crozier , Tobias Menzies nei panni del Comandante James Fitzjames , Paul Ready nei panni del Dr. Harry Goodsir e Ciarán Hinds nei panni di Franklin.
La trama della prima stagione della serie The Terror
La prima stagione inizia con le navi da esplorazione polare della Royal Navy HMS Erebus e HMS Terror che hanno recentemente lasciato Beechey Island nell'arcipelago artico canadese , dirigendosi a sud verso King William Island in un territorio inesplorato, cercando di trovare e confermare l'esistenza e la navigabilità del leggendario Passaggio a nord-ovest .
Le navi vengono presto congelate e intrappolate nel ghiaccio, e quelli a bordo devono sopravvivere alle dure condizioni meteorologiche e l'un l'altro, mentre vengono perseguitati da una minaccia sfuggente.
La prima stagione ha ricevuto recensioni positive dalla critica. Si tratta di una serie thriller con una parte drammatica di prestigio. E' così che The Terror crea un horror soprannaturale avvincente e atmosferico. Anche se non recente, consigliata.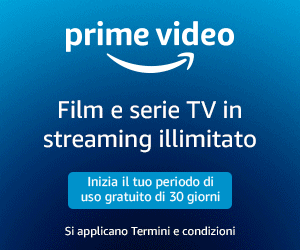 Netflix        News        Serie TV        Film        Amine        
Apple        Android        Tecnologia        Prime Video        Offerte        Disney+
Seguici su Facebook      Twitter      Pinterest
Seguici su Telegram: Netflix, Offerte Amazon Prime, Prime Video