La stagione 5 di The Originals è in streaming su Amazon Prime Video con gli ultimi episodi della serie su Nicklaus Mikaelson e la sua famiglia originale di vampiri.
L'ultima stagione (la stagione 5) di The Originals inizia sette anni dopo che i membri principali della famiglia Mikaelson – Klaus ( Joseph Morgan ), Elijah ( Daniel Gillies ), Rebekah (guest star Claire Holt ) e Kol (guest star Nathaniel Buzolic ) – ne assorbono ciascuno un quarto dell'energia oscura di Hollow e fuggono da New Orleans.
Scappano dalla città per tenere al sicuro sia la loro amata città che la giovane Hope (guest star Summer Fontana ).
Nel frattempo, Vincent ( Yusuf Gatewood ) eJosh ( Steven Krueger ) dirige un Big Easy quasi privo di conflitti, mentre Hayley ( Phoebe Tonkin ) e Freya ( Riley Voelkel ) guardano Hope ( Danielle Rose Russell ) diventare un'adolescente, decidendo infine di mandarla alla Salvatore School in modo che Caroline (guest star Candice King ) può tenerla d'occhio.
Con Marcel ( Charles Michael Davis) seguendo Rebekah fuori città ed Elijah spogliato della sua memoria, il pericolo sembra essere contenuto… finché un'improvvisa tragedia costringe i fratelli a tornare a casa.
Quando i Mikaelson tornano a New Orleans, portando con sé i pezzi di un male vecchio di secoli, diventa chiaro che il capitolo conclusivo di questa saga familiare sarà sanguinario ed emozionante come sempre.
La stagione 5 di The Originals è in streaming su Amazon Prime Video
La stagione 5 di The Originals: trama
La quinta e ultima stagione della serie si svolge sette anni dopo la quarta stagione. Hope ( Danielle Rose Russell ), ora adolescente, studia alla Salvatore School for the Young and Gifted.
Gli altri Mikaelson stanno vivendo la propria vita separatamente, cercando di tenere a bada l'Hollow attraverso la loro distanza. Ma quando Klaus e un'amnesia Elijah si incontrano, Hayley scompare ei vampiri nazisti emergono, la famiglia torna tutta a New Orleans per combattere queste nuove minacce.
Questa stagione funge anche da soft backdoor pilot attraverso piccole incorporazioni della Scuola Salvatore e dei futuri personaggi di Legacies Alaric, Landon Kirby e i gemelli Saltzman come versioni più giovani: Legacies è ambientato 2 anni dopo, fino alla fine di The Originals.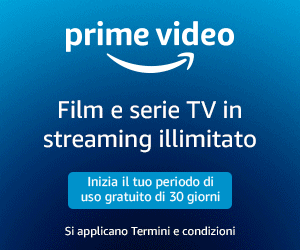 Netflix News Serie TV Film Amine
Apple Android Tecnologia Prime Video Offerte Disney+
Seguici su Facebook Twitter Pinterest
Seguici su Telegram: Netflix, Offerte Amazon Prime, Prime Video