The Contractor è un film thriller d'azione americano del 2022 diretto da Tarik Saleh e in streaming su Amazon Prime Video. Il film vede al suo debutto cinematografico Tarik Saleh.
Il film è interpretato da Chris Pine, Ben Foster, Gillian Jacobs, Eddie Marsan, JD Pardo, Florian Munteanu e Kiefer Sutherland.
Le riprese sono iniziate in Europa, incluso Fort Bragg, nell'ottobre 2019 e si sono concluse con le riprese alla fine del 2019.
La storia vede come protagonista James Harper interpretato da Chris Pine. Dopo essere stato congedato dai Marine contro la sua volontà, James Harper (Chris Pine) entra a far parte di un'organizzazione paramilitare per sostenere la sua famiglia nell'unico modo che conosce.
Il film The Contractor è disponibile in streaming su Amazon Prime Video
The Contractor (2022) della durata di 1h e 43 minuti è disponibile in streaming su Amazon Prime Video a partire dal 15 giugno 2022.
La trama del film The Contractor
James Harper, un militare decorato, viene congedato involontariamente dalle forze speciali dell'esercito degli Stati Uniti a causa del suo uso di steroidi illegali per curare un infortunio al ginocchio altrimenti debilitante.
Di fronte alla rovina finanziaria, contatta il suo amico Mike che lavora con una compagnia militare privata sotto il comando del collega veterano Rusty Jennings.
Harper è ricercato da un certo numero di società appaltatrici militari con offerte redditizie, ma sente ancora il senso del dovere nei confronti del suo paese. Mike gli dice che Rusty gestisce operazioni clandestine per il Dipartimento della Difesa.
Harper accetta di incontrare Rusty e si unisce a lui e al team per un'operazione in Germania in cambio di soldi.
The Contractor, interpretato da Chris Pine, è un film d'azione che è stato definito in media come ben fatto con una trama facile da seguire e intense sequenze d'azione. Il film ha un buon mix tra intrighi e storia coinvolgente. Consigliato.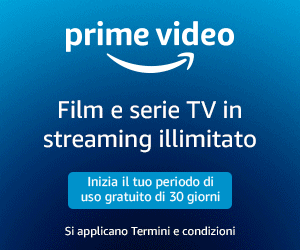 Netflix        News        Serie TV        Film        Amine        
Apple        Android        Tecnologia        Prime Video        Offerte        Disney+
Seguici su Facebook      Twitter      Pinterest
Seguici su Telegram: Netflix, Offerte Amazon Prime, Prime Video