Star Wars: The Bad Batch deve trovare la sua strada in una galassia che cambia rapidamente.
I cinque cloni sperimentali della Bad Batch – apparsi per la prima volta in The Clone Wars – arrivano giusto in tempo per celebrare lo Star Wars Day con una nuova serie Originale d'animazione.
Una serie animata americana creata da Dave Filoni per il servizio di streaming Disney+. Fa parte del franchise di Star Wars, che funge sia da sequel che da spin-off della serie Star Wars: The Clone Wars.
The Bad Batch è prodotto da Lucas film Animation, con Jennifer Corbett come sceneggiatore e Brad Rau come supervisore alla regia.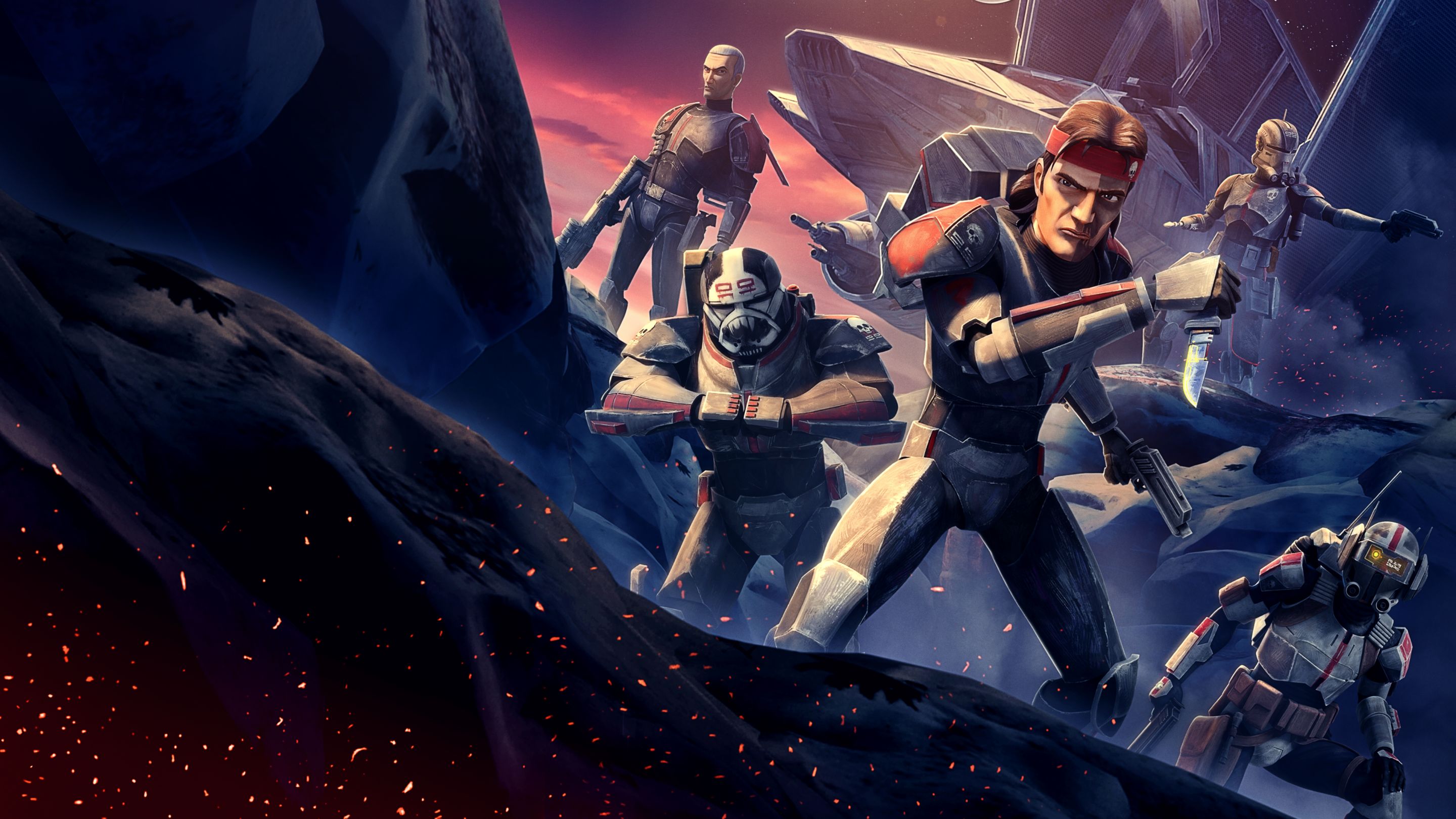 Dee Bradley Baker riprende il ruolo di clone troopers nella serie, inclusa la squadra titolare di cloni d'élite con mutazioni genetiche.
La serie è stata ufficialmente ordinata da Disney+ nel luglio 2020 come spin-off di The Clone Wars, con Filoni, Corbett e Rau allegati.
Star Wars: The Bad Batch è stato presentato per la prima volta il 4 maggio 2021 e sarà composto da 16 episodi.
Il primo trailer della serie è stato rilasciato nel dicembre 2020 e ha confermato che Dee Bradley Baker sarebbe tornato da The Clone Wars come voce di tutti i clone troopers della serie, inclusi i membri di Bad Batch e Captain Rex.
Ha anche rivelato che una versione più giovane del personaggio Fennec Shand della serie The Mandalorian sarebbe apparsa nella serie, e l'attrice Ming-Na Wen ha presto confermato che avrebbe ripreso il ruolo di Fennec in The Mandalorian.
Inoltre, Stephen Stanton e Andrew Kishinoriprendere i loro ruoli rispettivamente di Grand Moff Tarkin e Saw Gerrera.
Data di uscita: 4 maggio 2021
Genere: Sci-fi, Animazione, Azione e avventura
Creato da: Dave Filoni – Con: Dee Bradley Baker
Apple Android Tecnologia Netflix Prime Video Offerte
Seguici su Telegram Canale Netflix Offerte Amazon Prime Video
seguici anche su Facebook Instagram Twitter Pinterest