La stagione 3 di Making the Cut arriva in streaming su Amazon Prime Video: 10 nuovi stilisti affermati si affrontano per sviluppare un nuovo brand locale della moda.
Nella terza stagione di Making the Cut, Heidi Klum e Tim Gunn accolgono 10 stilisti affermati di tutto il mondo a Los Angeles, California, dove competono per diventare il nuovo brand globale della moda.
Ogni settimana, look vincenti e accessori abbinati saranno in vendita su Amazon nello store di Making the Cut, e l'ultimo stilista rimasto riceverà un milione di dollari da investire nel suo brand.
In questa terza stagione Making the Cut è ancora una volta in missione per trovare il prossimo grande marchio di moda globale.
La stagione 3 di Making the Cut è in streaming su Amazon Prime Video
La terza stagione della serie Making the Cut arriva disponibile in streaming su Amazon Prime Video a partire dal 19 agosto 2022.
L'attrice e direttrice creativa di House of Harlow 1960 Nicole Richie e l'icona del fashion pop e il direttore creativo di Moschino Jeremy Scott torneranno come giudici. Ci saranno anche le superstar del pop Chloe x Halle, lo stilista di serie A Jason Bolden e la moda TikToker e la modella Wisdom Kaye che appariranno come ospiti giudici per tutta la stagione.
La variegata scena della moda di Los Angeles continuerà a creare lo sfondo perfetto per Making the Cut. Alcune delle location delle passerelle di questa stagione includono l'iconica Rodeo Drive a Beverly Hills, il paesaggio desertico unico di Vasquez Rocks. Inoltre ci sarà il tetto di uno dei tanti grattacieli del centro di Los Angeles con ampie vedute dello skyline della città.
Cosa attendersi dalla terza stagione di Making the Cut?
La terza stagione sarà caratterizzata da un nuovo gruppo di 10 imprenditori e designer di tutto il mondo che sono pronti a portare i loro marchi emergenti al livello successivo e diventare il più recente fenomeno globale.
Il vincitore della serie riceverà $ 1 milione da investire nella propria attività e un tutoraggio con Amazon Fashion. Il vincitore avrà anche l'opportunità di creare un co-brand esclusivo con Amazon Fashion e lanciare i propri marchi esistenti nel negozio Amazon Fashion.
La prossima stagione includerà nuove entusiasmanti collaborazioni con i brand e collezioni ampliate dei designer vincitori di ogni settimana. Sarà offerto a fan e clienti ancora più opportunità di acquistare i look vincenti nel negozio Making the Cut di Amazon Fashion.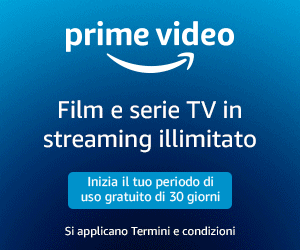 Netflix        News        Serie TV        Film        Amine        
Apple        Android        Tecnologia        Prime Video        Offerte        Disney+
Seguici su Facebook      Twitter      Pinterest
Seguici su Telegram: Netflix, Offerte Amazon Prime, Prime Video