Il film indipendente Eddie & Sunny arriva disponibile in streaming su Amazon Prime Video. Si tratta di un film diretto da Desmond Devenish nel 2022 e basato sul libro Eddie & Sunny: A love story di Stacey Cochran, pubblicato per la prima volta nel 2015.
Il film presenta nel cast Joanna Vanderham, Gabriel Luna, Alexia Murray, Lorenzo McGovern Zaini, Katie McGovern, Xander Bailey e altri.
Eddie e Sunny non sono una coppia qualsiasi: non esiteranno a spingersi oltre ogni limite pur di salvare il figlio, mentre su di loro si allunga l'ombra sinistra del cartello della droga.
Eddie, Sunny e Jackson Cody sono una famiglia di senzatetto americana che raggiungerà luoghi lontanissimi per salvarsi. Toccheranno il fondo. Si perderanno l'un l'altro. Aspetteranno.
Eddie & Sunny il film è in streaming su Amazon Prime Video
Il film Eddie & Sunny è disponibile in streaming su Amazon Prime Video. Il film ha durata di 1h e 38 minuti.
Eddie and Sunny si incentra su una coppia di senzatetto e sul loro giovane figlio. Dopo che Sunny ha sparato a uno spacciatore per proteggere suo figlio, la coppia diventa latitante.
Durante la fuga, si separano, ognuno credendo che l'altro sia stato ucciso. Il romanzo è stato acquisito da Amazon Publishing ed è stato uno dei loro primi 10 romanzi Kindle Scout. Il romanzo è entrato nella top 100 delle classifiche dei bestseller di Kindle nel 2015 e nel 2016.
Ad ottobre, l'adattamento cinematografico di Eddie e Sunny ha terminato le riprese in Guatemala e in parte anche ad Ostia, in Italia, presso Cinecittà Studios, il più grande studio cinematografico d'Europa.
Eddie è interpretato da Gabriel Luna, che era in Terminator: Dark Fate e Agents of SHIELD .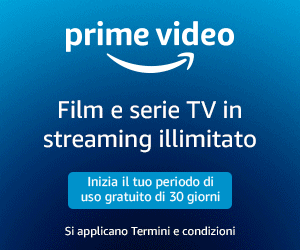 Netflix News Serie TV Film Amine
Apple Android Tecnologia Prime Video Offerte Disney+
Seguici su Facebook Twitter Pinterest
Seguici su Telegram: Netflix, Offerte Amazon Prime, Prime Video